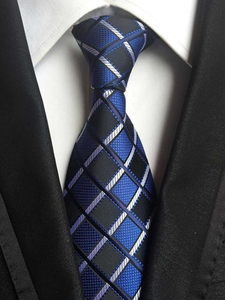 Classy Thin Blue Line Checkered Tie
Support Law Enforcement at all your formal events with our new Thin Blue Line Checkered Tie. Each tie is handmade with 100% microfiber to provide excellent detail while retaining the strength and durability required for years of use. Complete your formal attire with our premium tie, and take pride in your support for our American Law Enforcement.
Length - 60 inches or 153 cm
Width - 3.15 inches or 8 cm
The Thin Blue Line Checkered Tie is the best way to support law enforcement while looking classy on special occasions, interviews, or formal meetings. The tie is carefully handmade and  grease-proof. It's a perfect gift for any law enforcement officer who attends court or meetings.
Very nice tie and great quality
Very satisfied. Will purchase more in the future